Paint the town red with an art-inspired date night. You've already created a masterpiece relationship, so try these artsy ideas for picture-perfect fun.
Art Stroll
Cities, like Atlanta and Orlando, host regular art strolls to celebrate the vibrant art community. These affordable events offer wine tastings, music, interaction with artists and more. Browse vendor-filled sidewalks or pop into participating merchants.
Painting Party
Uncork your creativity! Art and wine events are the latest date trend thanks to PaintingWithaTwist.com, PaintNite.com and other studios. You don't need to be a skilled artist to have fun because wine has a way of unleashing one's inner Picasso.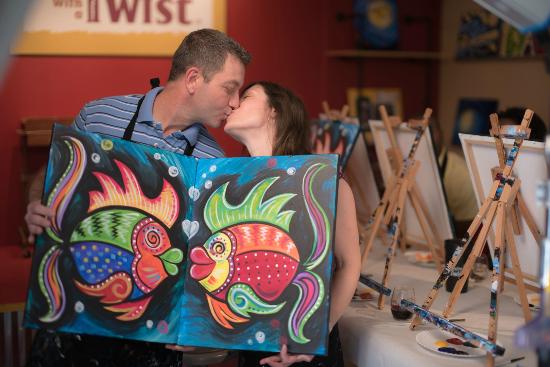 Free Admission Days
Various museums offer free entry on select days – weekly, monthly or otherwise. Take advantage of The Museum Day Live hosted by Smithsonian Magazine on September 23, 2017 for free admission to various cultural institutions nationwide.
Local Exhibit
Blow off a rainy day visiting a local museum, university gallery or rotating exhibit (like at the library). Even if you've admired a permanent collection before, you might appreciate it in a new light. And, museums mix up displays with fresh pieces, loaned works and visiting showcases.
Art Festival
Festivals are a great way to see multiple mediums in one setting, usually from diverse local and regional artists. Plus, you can purchase one-of-a-kind finds for your one-and-only love.
Color Yoga
Merge artistic expression, yoga and color therapy via a chakra yoga series. Each of the bodies seven chakra's align with a purposeful color. Classes may use tinted eye-wear, black lights, body paint and light projections. Go ahead and stretch beyond your standard date routine because increased flexibility, deep breathing and amped endorphins are great for relationships.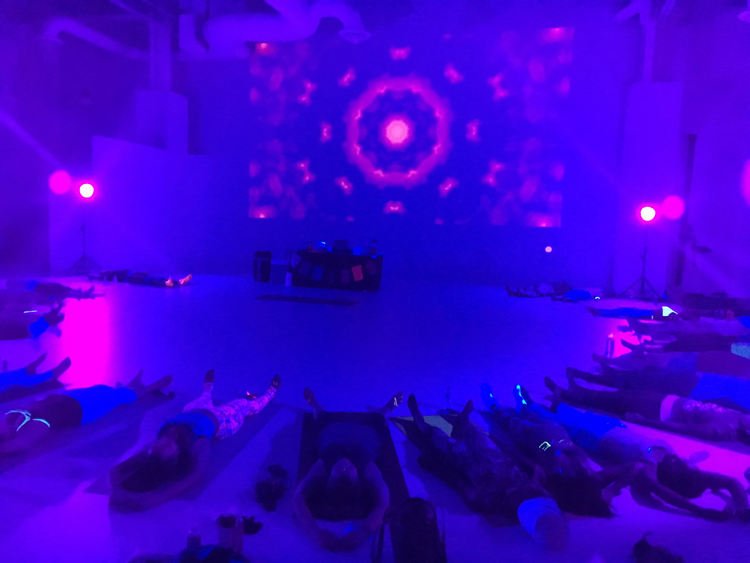 Spoken Word Open-Mic
Let the artistic words of poetry entertain and inspire you. Hearing originally crafted poems can make for an original date night experience.
Performing Arts
Go to a symphony, play, ballet or improv show. Traditional performing arts may be nontraditional for you, but you might end up begging for an encore.
Art Class
Art studios offer date night events inclusive of instruction, alcohol and appetizers. Let love be your muse! And, maybe visualize the classic "Ghost" scene of pottery molding — oh my!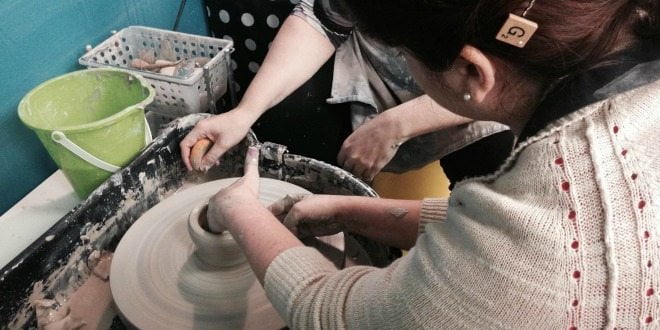 DIY Art
Have a cheap yet priceless at-home date with DIY art projects. Upcycle furniture, get crafty with Pinterest or play with old school finger paint.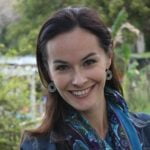 Nancy DeVault is the managing editor of Date Night Guide and a contributor to publications such as Babble, AmeriDisability Services Magazine and Orlando Magazine. She enjoys outdoor adventures with her husband and toddler.